The cycle and tourist path Greenway Jizera, that is the part of it connecting Dolánky, Rakousy, Malá Skála and Líšný, was finished and opened in 2013. In spite of the initial scepticism has the path been very favoured especially by cyclists and roller-skaters.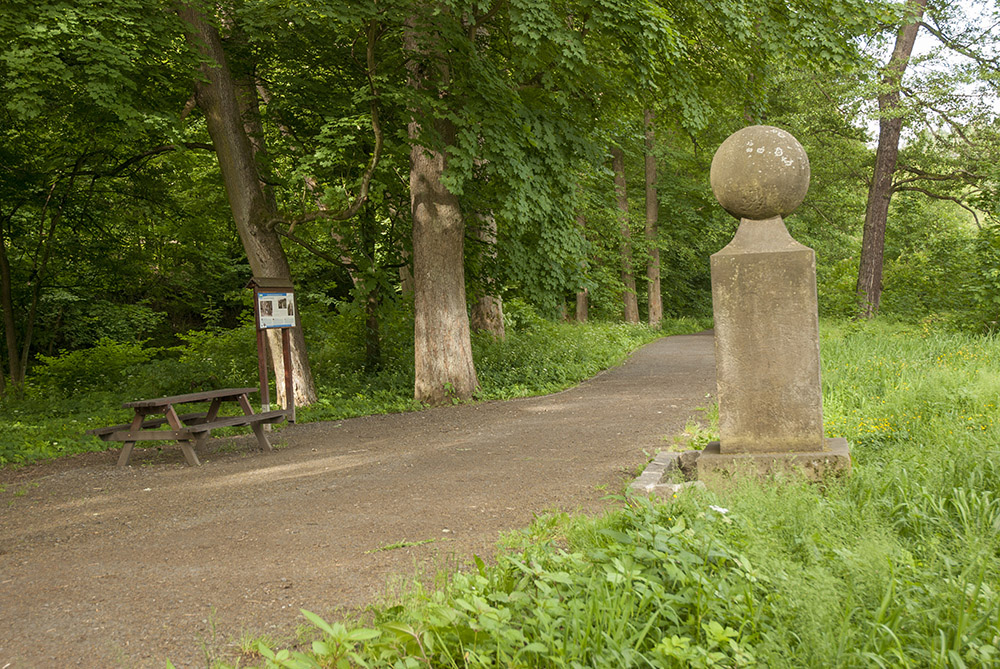 The cycle path connects two splendid localities – Malá Skála and Dolánky u Turnova. Both of them are plentifully visited by tourist and watermen. The aim of the path was to create a pleasant and undemanding route passing through the scenic valley of Jizera and continue in using the historical function of the river as a connecting line between villages and cities.
Many people knew the beauty of this place just from the boat. Now it is possible even for the tourists and cyclists to see this wonderful spot, which has withstood today's modern world. While going past meadows and pastures, where you can see herds of sheep and hear diligent bees, you will also meet a remembrance for those who were running farms there very long ago.  The old buildings, which are again getting dignified appearance, and the new ones, respecting the vernacular architecture of this area, give this valley poetic touch and remind us, that traditions and traditional crafts are even at present still alive.
There are bases along the path, which are prepared to provide the visitors with a range of activities and services. Of course, in all the bases you can refresh yourself and use the sanitary facilities. If you decide on going by boat from Líšný or Malá Skála in the direction of Dolánky, we recommend using the possibility of renting a scooter and getting back through the valley to the start of your journey.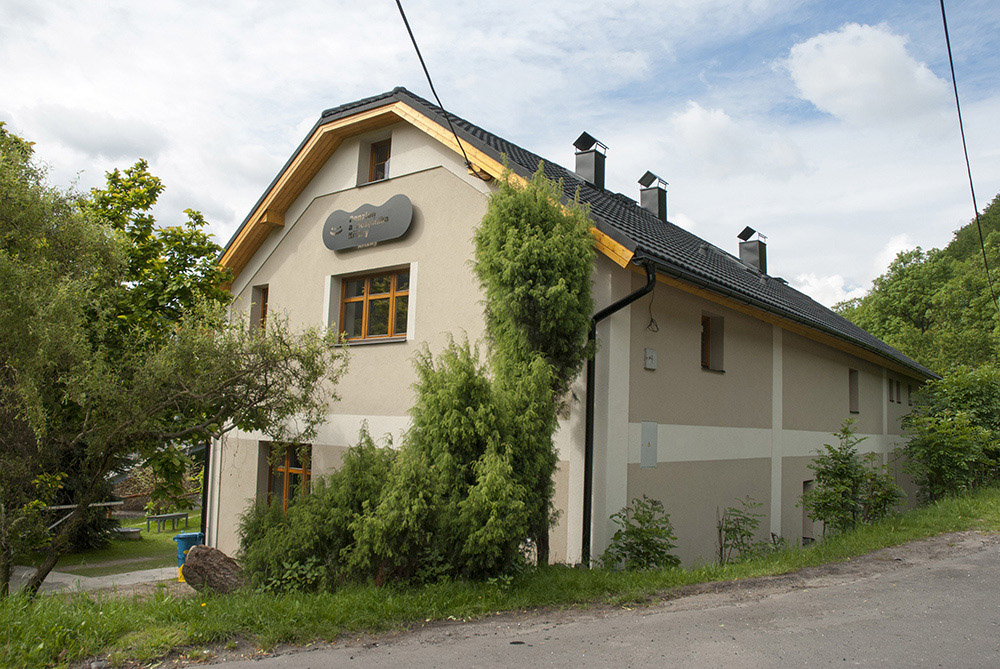 For trips in the surroundings can the visitors use our newly reconstructed guest house Křížky. It can also be a good point of departure for hikes to Suché Skály, Besedice, Vranovský ridge or Frýdštejn or as a base for other activities. Not even 2 km from the guest house (up the river) is our outdoor area Žlutá plovárna, where you can also find the biggest rope centre in the Liberec Region.
Žlutá plovárna offers not only boat rental services, paddleboards, scooters and programmes in the rope centre, you can also use it for relax and entertainment. The visitors can use volleyball and futnet courts, tables for table tennis, sandpit and facilities for children (inflatable jumping castle, climbing frames,...). In hot summer days is very pleasant to be by Jizera and there is never lack of fun.
You can learn about setting up the path, and about the following stages of prolonging it directly at the Greenway Jizera webpage.
OUR TIP: Going by boat from Líšný or Malá Skála to Dolánky and return back via Greenway on scooter.