If you want to take a trip on Jizera on boat, you can rent all the equipment. The biggest boat rental on Jizera is Žlutá Plovárna, where you will get all the equipment needed together with your boat. You can choose which part of the river you want to go down on, or we can recommend you one, according to the amount of time you have or your experience with boating.
Assortment of the rental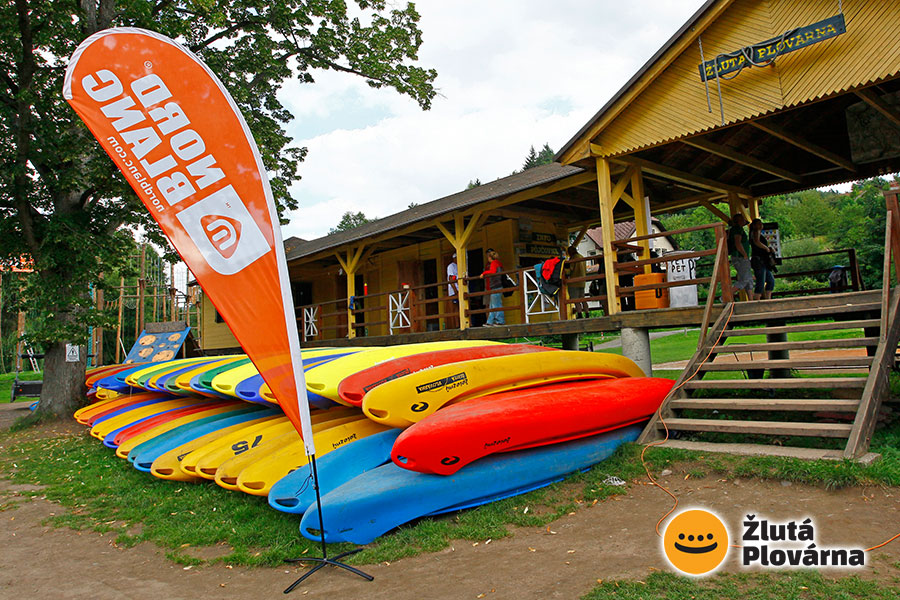 The boat rental Žlutá Plovárna offers Samba canoes for 2-4 people (suitable for family with children and maybe a small dog), inflatable Colorado rafts for 6-8 people, kayaks for individuals or boards with a long paddle, which are a newcomer on the Czech rivers – Paddleboards. If you rent a boat, kayak, raft or paddleboard, you will be given paddles, life jackets for children and adults and plastic barrels, all of them included in the price of the rental.
How does it work?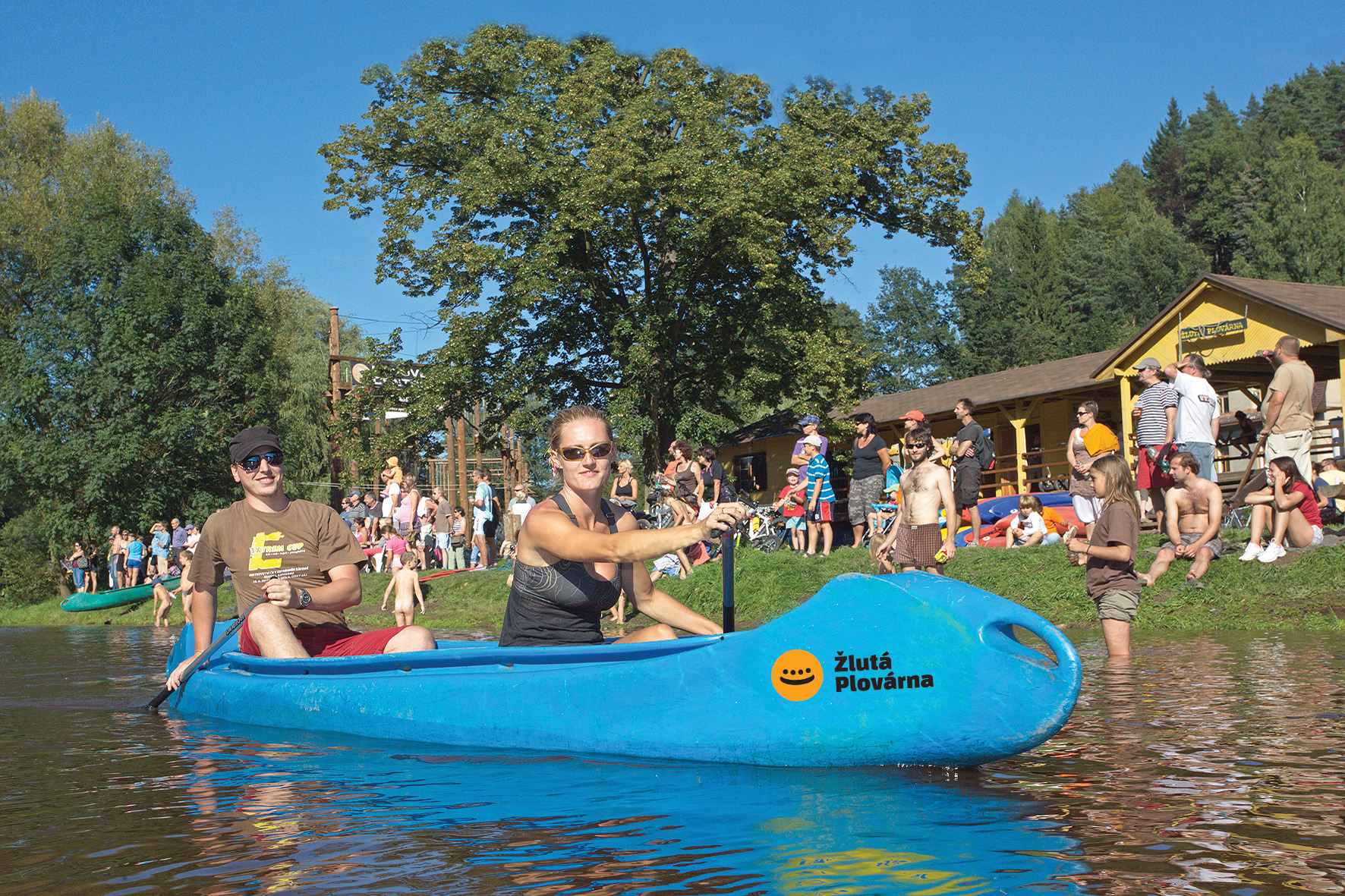 You rent the boats at Žlutá plovárna in Malá Skála and then you choose your route. The most popular part of Jizera is from Malá Skála to Dolánky, lasting 2-3 hours with the length of 9,5 km. If you are an enthusiast, you can take a whole day trip from Spálov to Dolánky. You will be given the boat or raft at 9 a.m. in Spálov and will come through Malá Skála around lunchtime. You can have a lunch in restaurant Křížky, which is 2 km downstream from Malá Skála on the right bank or in Bouček's farm (a few hundred metres down the weir on the left bank under the road bridge) and around 3 or 4 p.m. you will come to Dolánky. There you return the boat and go back to Malá Skála or Spálov either by train (children can entertain themselves in the playground or try the circuit for paddle go-karts and adults can get a refreshment at the local buffet) or you can rent a KOSTKA scooter or paddle go-karts for your way back to Malá Skála and extend your trip.
You can book boats or rafts for Jizera here.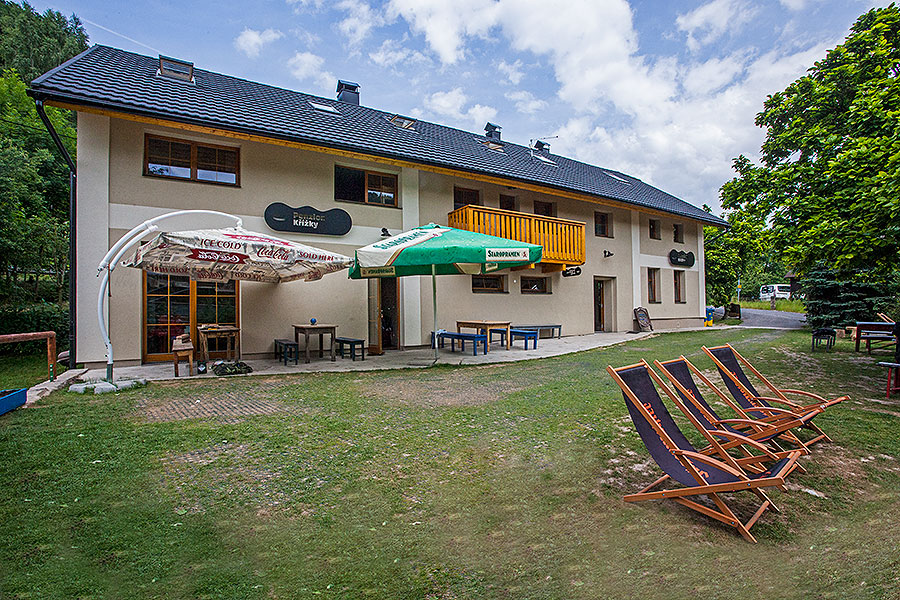 A stopover for lunch in Křížky

Back on paddle go-karts or scooters on the cycle path.