Are you looking for a day-long trip? Rent a scooter in Dolánky, go to Žlutá Plovárna in Malá Skála, where you can rent a boat or raft and go back to your car in Dolánky or to the train station. You can refresh yourself on your way, eat, drink or have a soft serve ice cream, no matter if on a scooter or a boat.
On a scooter to Žlutá Plovárna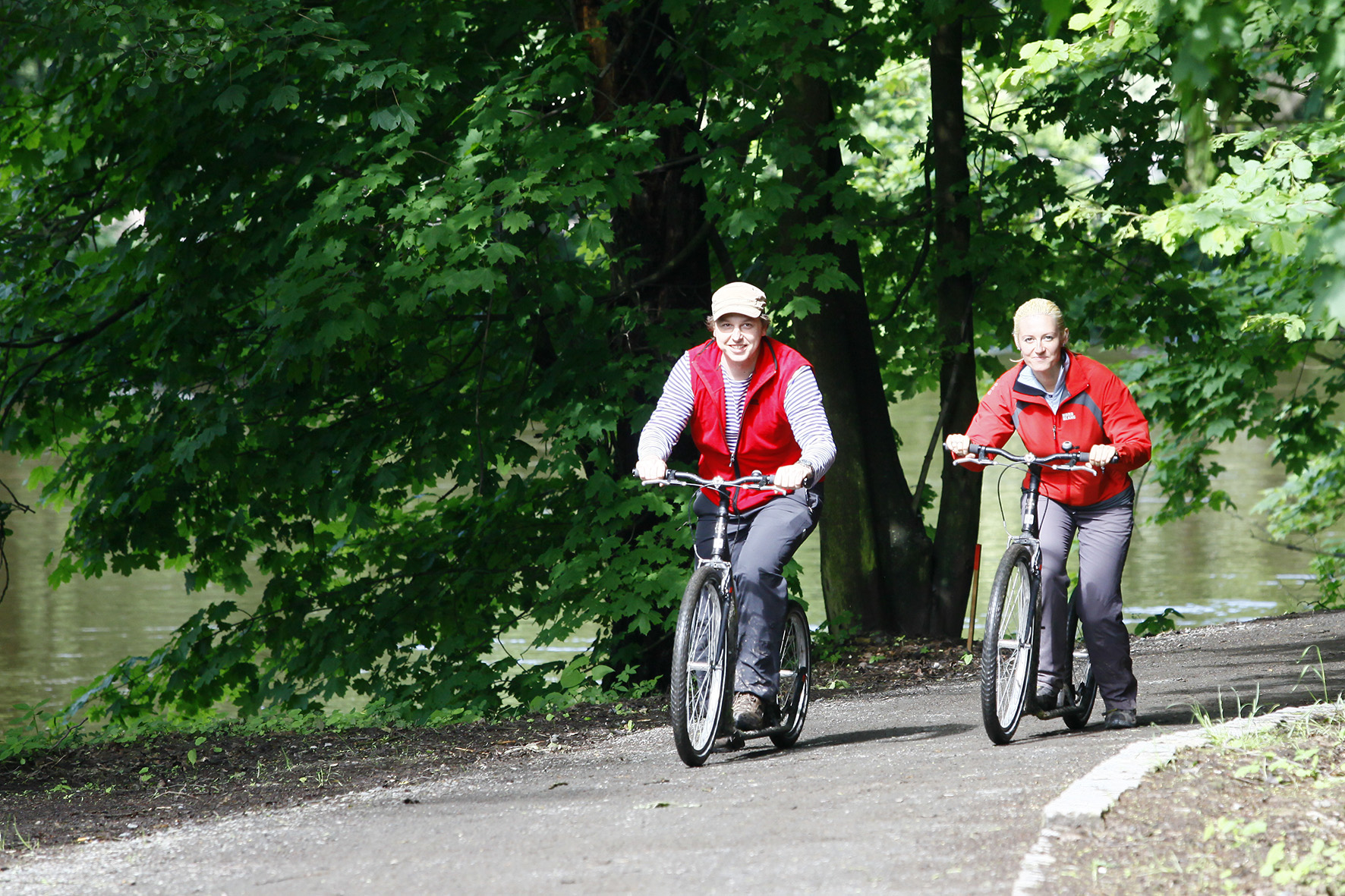 Leave your car on the car park in Dolánky and go on scooter to Žlutá Plovárna in Malá Skála. Thanks to it, you will have the possibility to change from wet to dry clothes after returning from the boat and since the scooter is physically more demanding than the boat, the easier part of your journey will be in the second part of the day. Rent a scooter between 11 and 12 o'clock and head for Žlutá Plovárna. In the middle of your journey, there is a Pub and guesthouse Křížky, where you can have lunch. Try traditional Czech cuisine or daily choice of various meals. There is also a choice of beverages or soft serve ice cream, which will energize you, especially in hot summer days.
Back to Dolánky on boat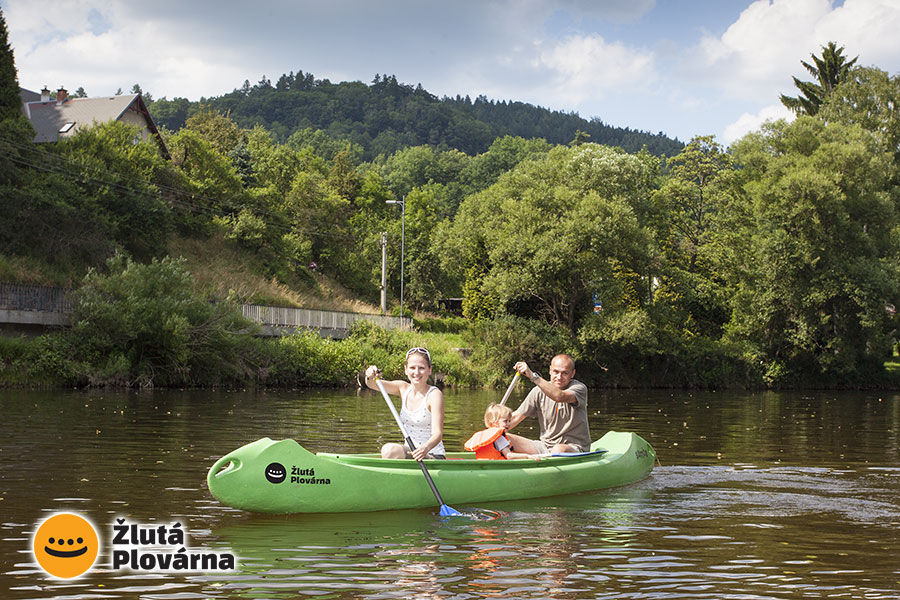 You will reach Žlutá Plovárna approximately at 1 or 2 p.m. There you can rent a boat or raft for your way back. Before you set out on your journey, you can refresh yourself in the local buffet and then hit the road. Right away after you start there is the only passable weir far and wide and that's why it is convenient to practice paddling a little bit on placid water up the weir and then just easily sail it down and continue to Dolánky. If you want, you can stop at Křížky again and have a drink or soft serve ice cream. The journey to Dolánky takes 2-3 hours, so if you arrive slightly after 4 and you still don't have enough, you can rent in Dolánky pedal cars for your children or just bathe in the river up the weir.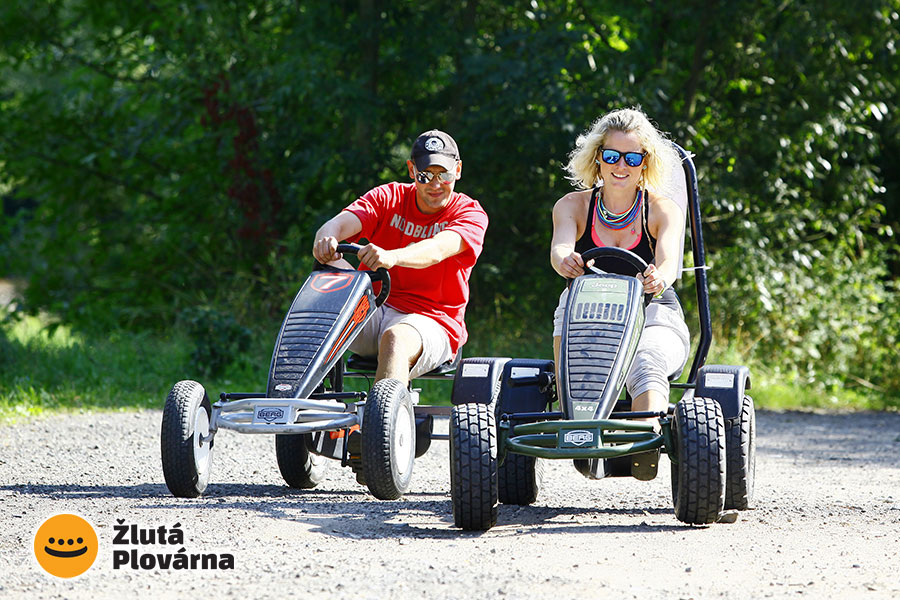 The pedal cars in Dolánky for both children and adults.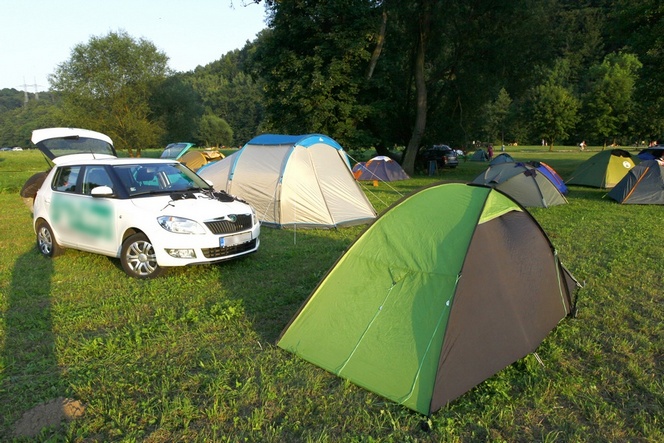 There is also a Camp in Dolánky, which you can use for example in case you want to rent