A tip for an engaging weekend by river Jizera. Try everything that this area offers – pedal cars, scooters, boats, rope centre and delicious meals and comfortable accommodation in a family guest house Křížky.
1st day, Friday – arrival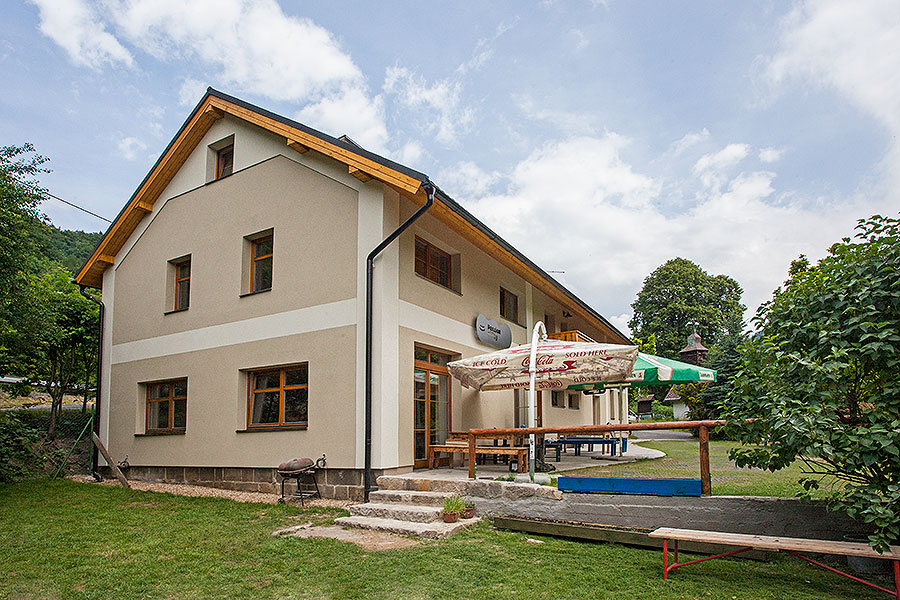 After your arrival in the Bohemian Paradise in the afternoon or evening you can lodge in a cosy guest house Křížky, where you can use various types of boarding – breakfasts, half board or full board and you can choose from local specialties of the chef. You can spend the evenings sitting in an outdoor seating area and children can play at the playground equipped by a mini rope centre, huge sandpit and slide while the adults refresh themselves by meals or drinks of all kinds or a traditional Czech soft serve ice cream. As early as this evening, you can plan the following days in the Bohemian Paradise.
2nd day – Jizera on boats and scooters for the way back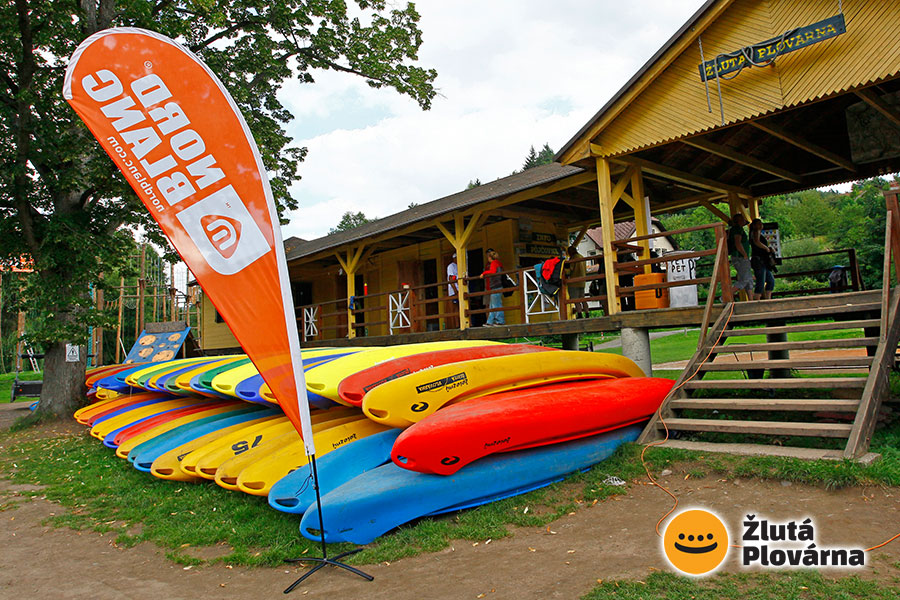 The first programme in the morning is boating on Jizera, either on rafts or boats from Žlutá plovárna in Malá Skála, which is approximately a 20-minute walk from the guest house. The trip from Malá skála to Dolánky takes 2-3 hours and since you will be going past the guest house Křížky and you have a full board for sure, you can stop there to have a lunch. After reaching Dolánky you will walk to the car park, where you can refresh yourself in a buffet and children can entertain themselves by driving on a race circuit in GO KARTS pedal cars from BERG Company. For the way back is a good idea to rent scooters and go via the Greenway Jizera cycle path back to Malá Skála, which takes approximately one and half hour. After arrival to Žlutá Plovárna you will return the scooters and then you can go back to the guest house to have a dinner. If you have some spare time during the day, you can visit a rock castle Vranov, also known as Pantheon, or visit the castle Rohozec, which is not far from Dolánky.
3rd day – rope centre and departure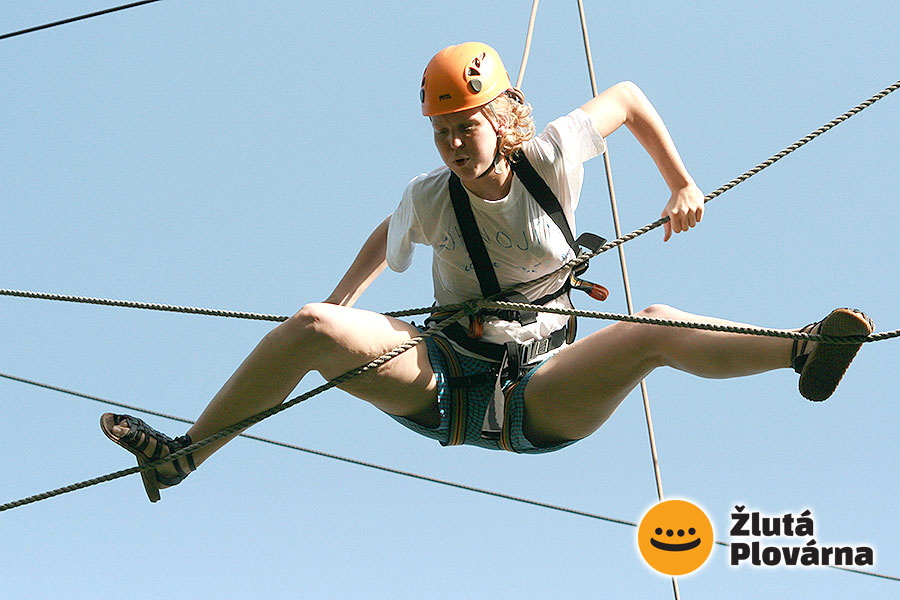 After breakfast you can set out to the SUNDISK rope centre in Žlutá plovárna in Malá Skála. There you will find 10 hurdles for individuals and for larger groups and a few hurdles for pairs. The hurdles are of a various difficulty and they are also suitable for children, but the minimal height is 120 cm. If you choose a programme in the rope centre, you will spend there about 2 or 3 hours and then, if you still don't have enough of this beautiful area, you can play volleyball or futnet on local courts.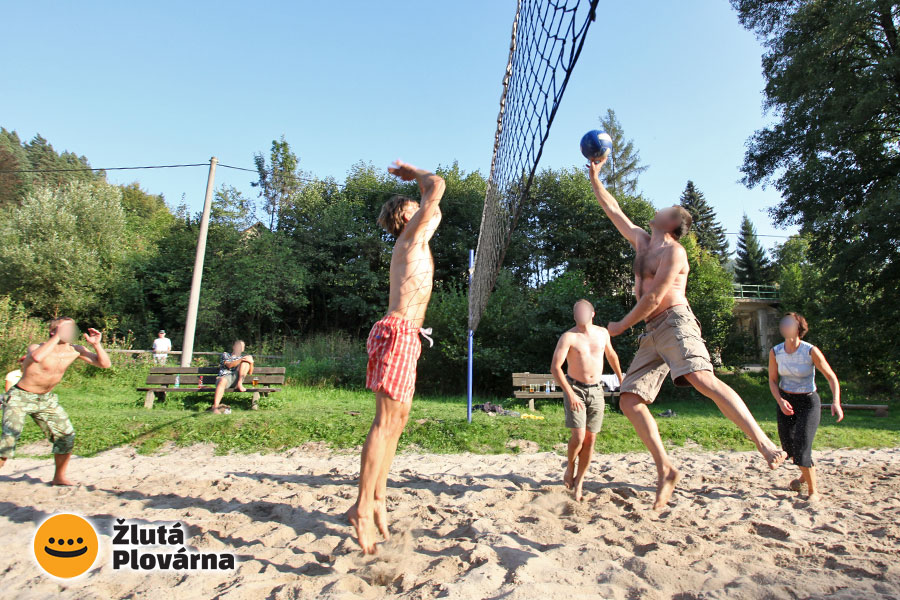 Volleyball court for everyone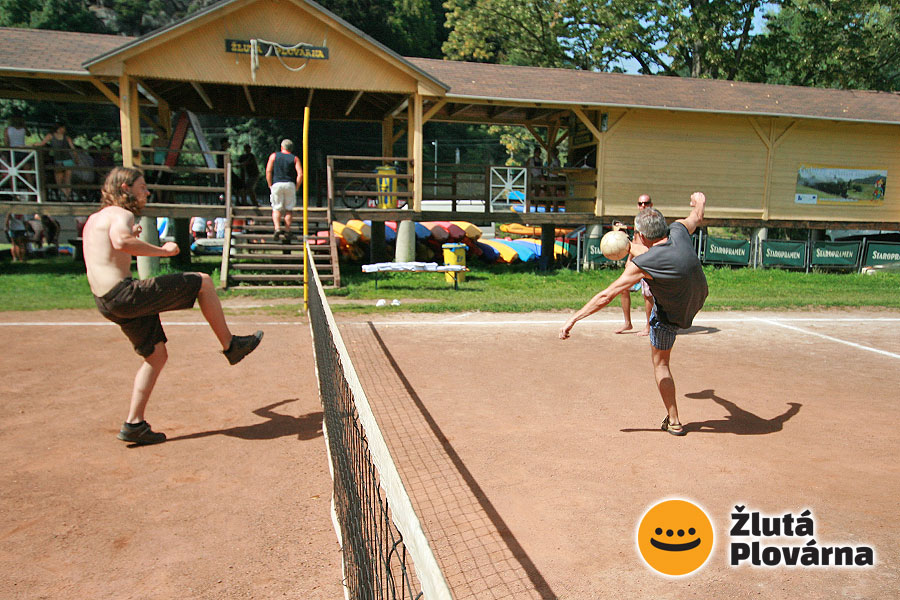 There is also a court for futnet