Do you want to try something new and original but you don't know what? Try GO KART pedal cars from a Dutch company BERG, which can be rented in Dolánky u Turnova. The cars are both for children and adults.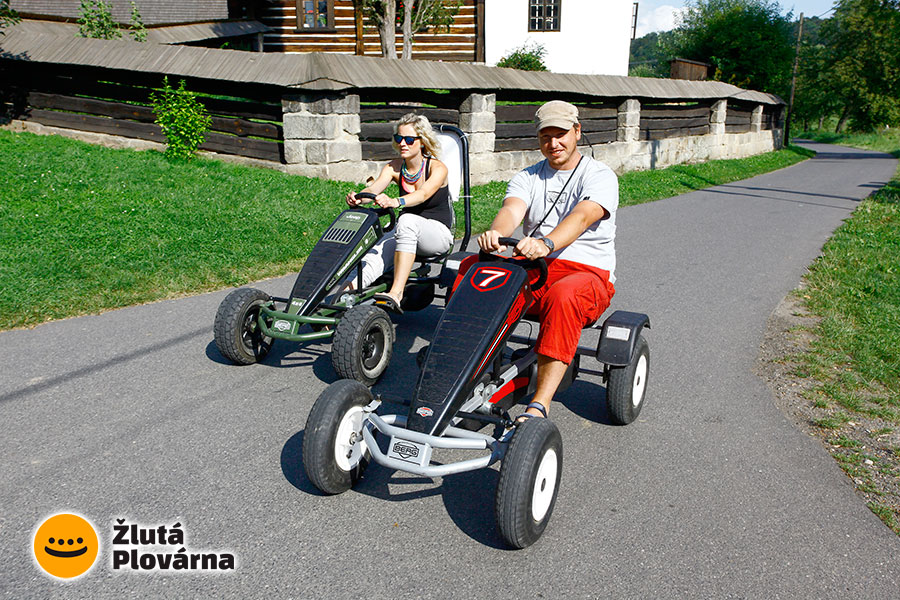 The pedal cars are for a whole family and can be rented just for trying for quarter an hour or for longer trips, for example to Žlutá Plovárna in Malá Skála via the Greenway Jizera cycle path. You can also make an all-day trip and visit in pedal cars many of the beauties in the Bohemian Paradise. If your children are too small to drive their own car, you can seat them on a special seat in your pedal car and drive them around. The cars are of a high quality and in spite of resembling real go-karts, they are completely ecological, since there is no other power to drive them than your feet on pedals. There is a race circuit for children on the car park in Dolánky, adults can refresh themselves and relax in a local buffet.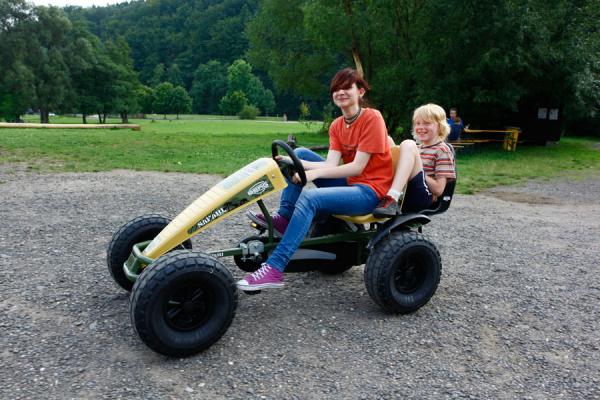 Ancillary seat for a child in an adult pedal car.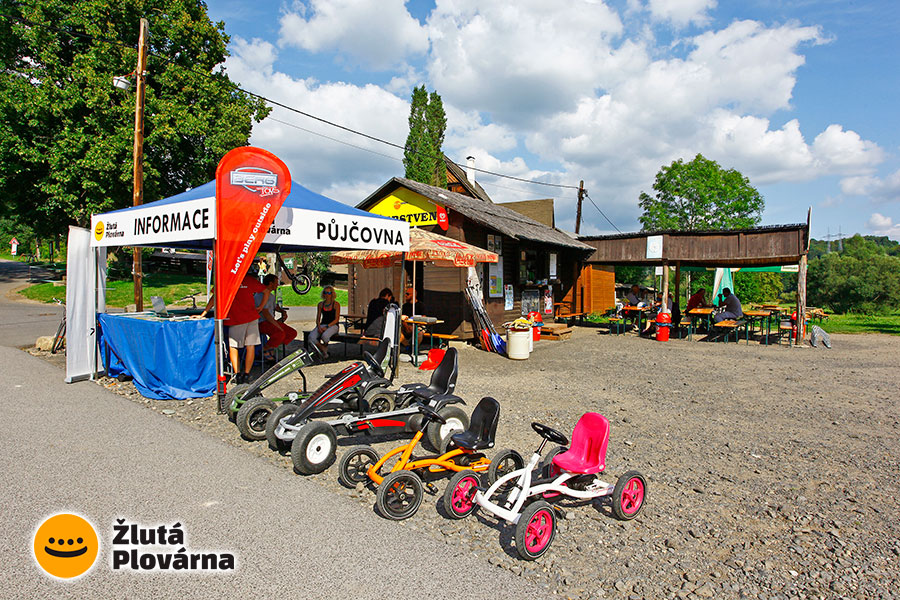 Ancillary seat for a child in an adult pedal car.