Malá Skála is located on a strategic place between two touristically interesting localities. On the right bank there is a rock castle Vranov and lookout Zahrádka, from which is a beautiful view on the valley and the river Jizera. On the opposite side is the ridge of Suché skály and hill Sokol.
Boating on Jizera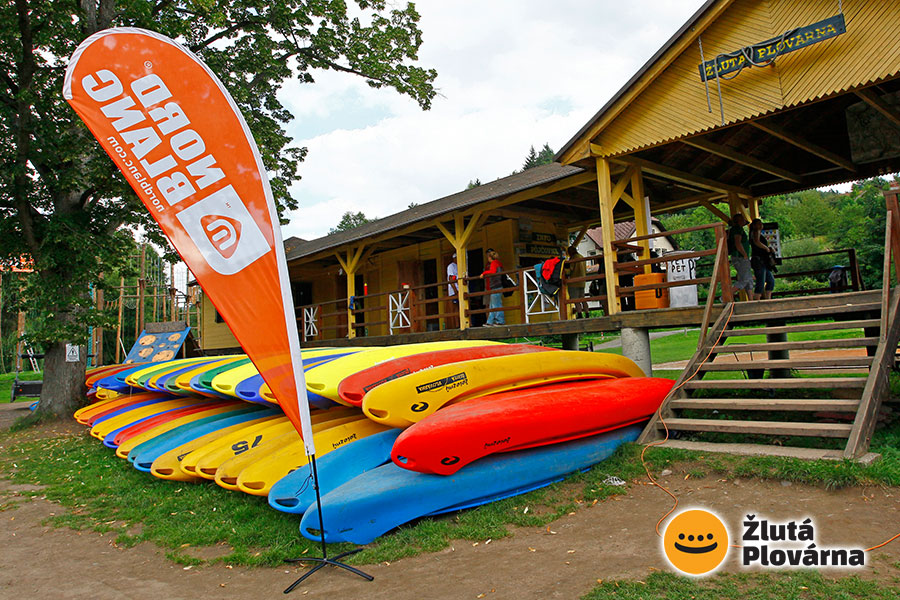 Many tourists seek Malá Skála on Jizera especially because of the possibility to rent a boat. The most popular section of the river is from Malá Skála to Dolánky (but it's also possible to continue downstream to Turnov, Přepeře or Svijany). This section goes "between the weirs" and therefore is suitable for beginners. You can rent a canoe, raft or kayak in our boat rental in Žlutá Plovárna and it's up to you where you will go with it.
Travelling the length and breadth on a scooter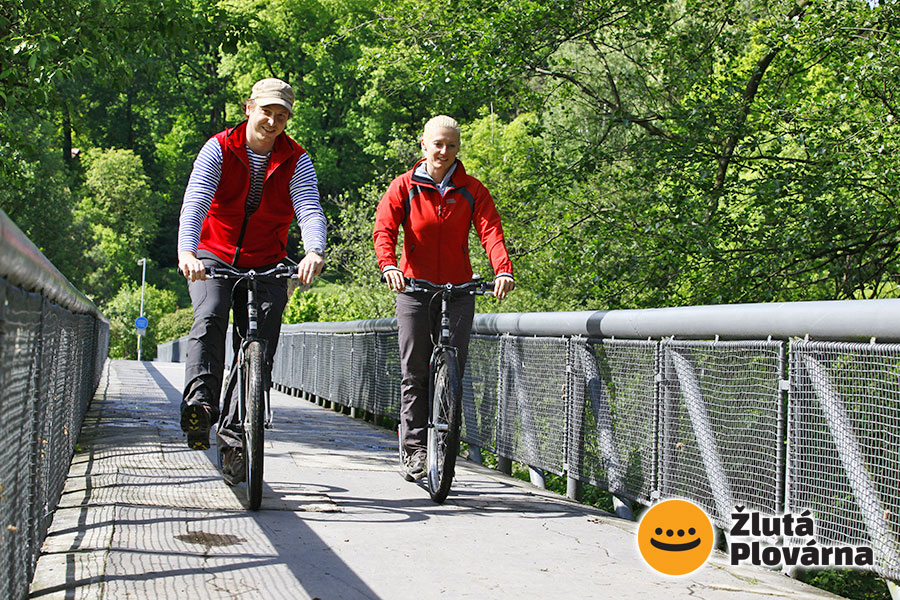 A very popular tourist attraction is riding on scooters. You can take many trips from Malá Skála, no matter if they are just for a few hours, half a day or day-long. Our network of rentals makes it possible to rent a scooter at three different places along Greenway Jizera cycle path, which is undemanding and therefore popular also for riding on a scooter.
Pedal cars for a whole family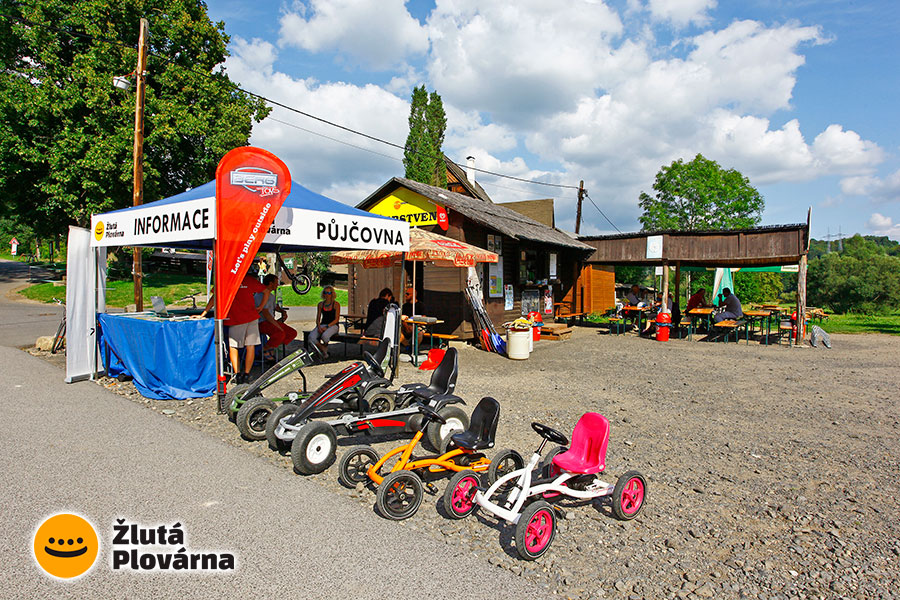 An entertaining activity, which will liven up you holiday can be driving big pedal cars. You can rent them in Camp Dolánky on a sport circuit or take a longer trip and go to Malá Skála. You can also rent the pedal cars in Žlutá Plovárna and go in the opposite direction to Dolánky.