Dolánky is a small village coming under the authority of Turnov, which is well-known especially for gemstones polishing. It is located at the foot of the hill Oběšenec and is
considered imaginary "gate" to the area of central flow of the river Jizera.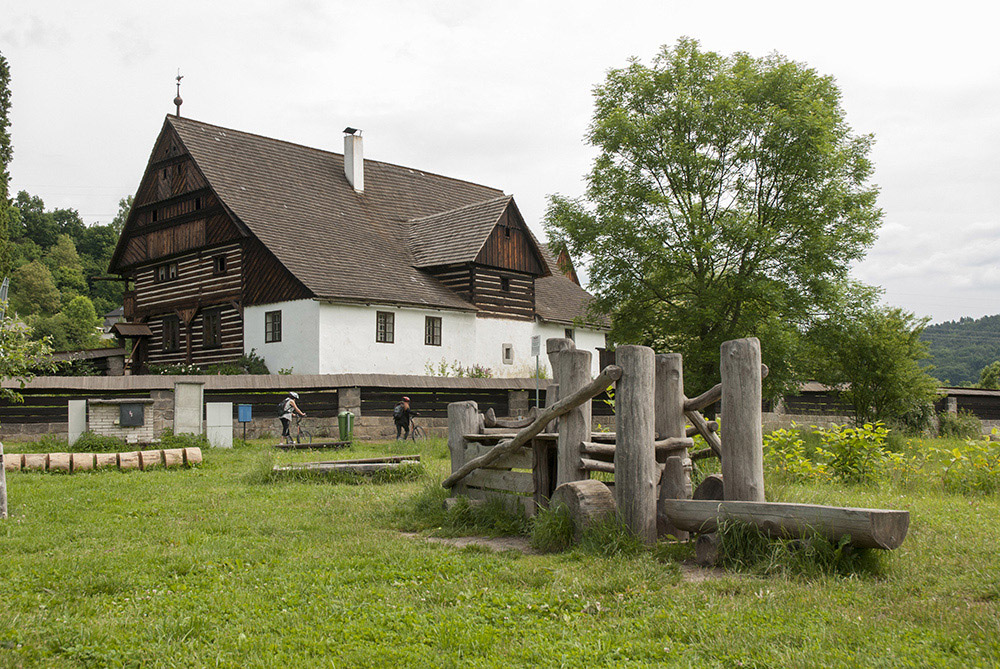 The most famous building in Dolánky is Dlask's farm, which is a typical example of vernacular architecture of 18th century. Next to the farm is located a warehouse, which was in the 20th century moved here from Malý Rohozec, since it was in danger of demolition there. Close to Dlask's farm is a newly reconstructed Abel's mill house, which was transformed from practically a ruin into a famous restaurant with high-quality and regional products.


Dolánky is for the inhabitants of Turnov and nearby villages popular especially for the opportunity to bathe in river Jizera. However, it used to be possible to bathe in the outdoor swimming pools by the end of the 20th century. There was a well-know town lido, but both the pools are at present filled up and instead of them is there just a grassy terrain.
The only thing that remained is a small pool for children and steel climbing frames. But bathing in the river, close by the weir in Dolánky, is very pleasant thanks to the beaches and meadows, which have been in the recent years created along the river.
The area up the weir is used especially by swimmers, and there is also a place for carrying the boats up to the bank. On the right bank by the rubber weir is placed newly built Camp Dolánky, which in addition to accommodation and a big car park offers rental of scooters, in-line skates, paddle go-karts and boats. Dolánky is also one of the possible points of departure to the cycle path Greenway Jizera.
You can find here:

- central guarded car park
- sanitary facilities and showers
- fast foods and restaurants
- scooter and sport equipment rental
- accommodation in the camp
- train connection (Czech rails – train station Dolánky u Turnova)
- point of departure to cycle path Greenway Jizera