Rope centre SUNDISK is the biggest in the Liberec Region both in the size and number of hurdles. It is located on the bank of river Jizera and is part of a sporting recreational area Žlutá Plovárna in Malá Skála. You can find here programmes for children and adults, for individuals and groups.
Hurdles for children and adults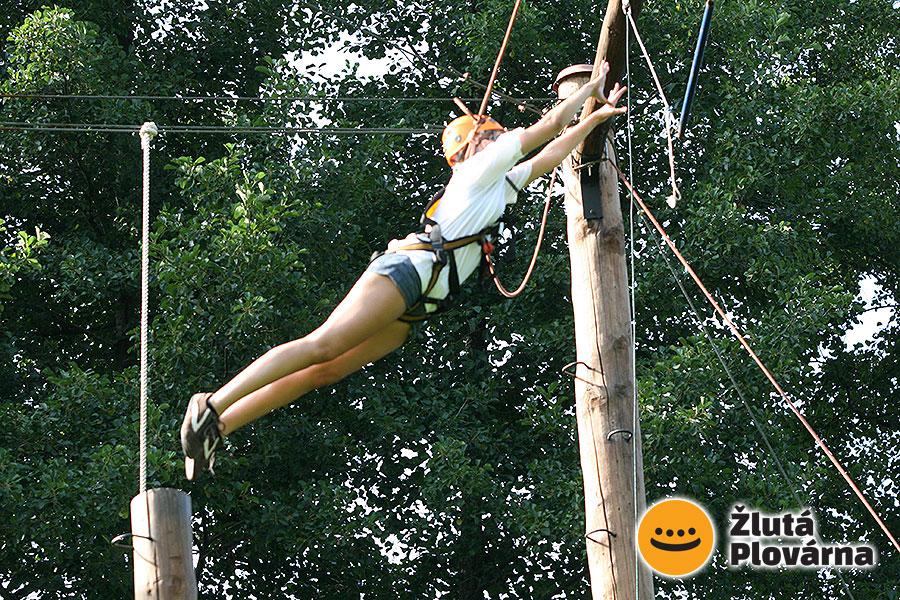 The rope centre offers a huge number of hurdles for individuals, enough of them are also suitable for children (the child has to be at least 120 cm tall, so they could manage the hurdles). Then there are hurdles for pairs and groups, on which is important to cooperate in team (this kind of programme is practicable just for bigger groups). The peak of the group programme is "Tarzan's Jump", where you have to surpass yourself and jump to the emptiness. A very popular attraction, especially among children, is an 85 m long cableway or a cableway over Jizera.
How does it work?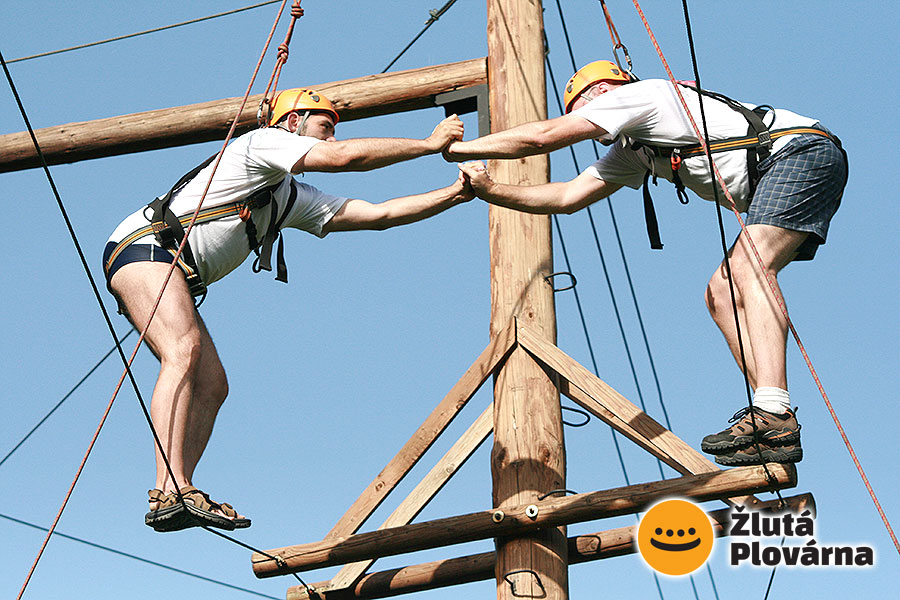 Book a required programme via the booking system or phone and you can be sure that we will be prepared for your visit and you will enjoy it without waiting. If you don't want to plan in advance, visit our webpage, see our opening hours and just come. If there is no big group in the rope centre (such as school trips or company events), we will gladly take care of you.
You can make a reservation to the rope centre here.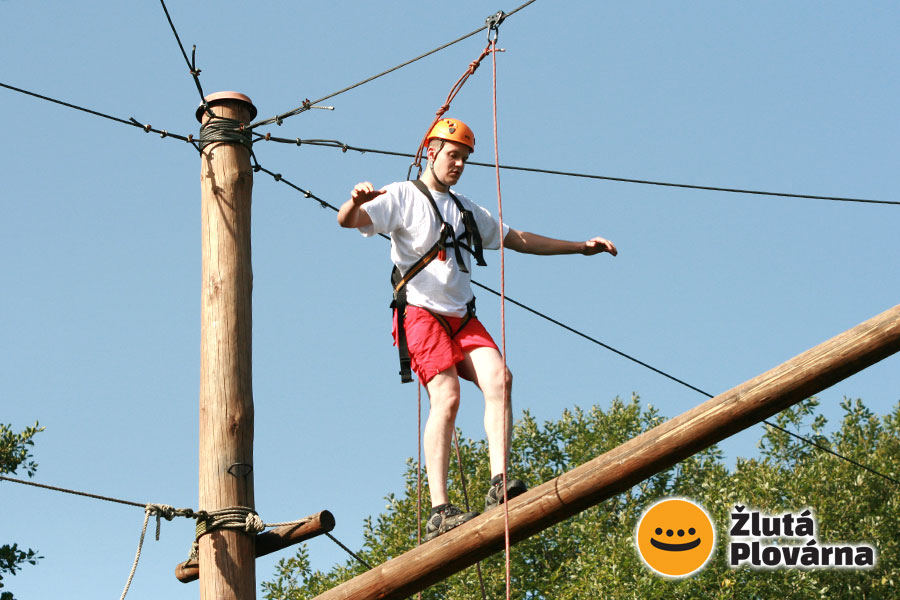 Loose log testing your balancing skill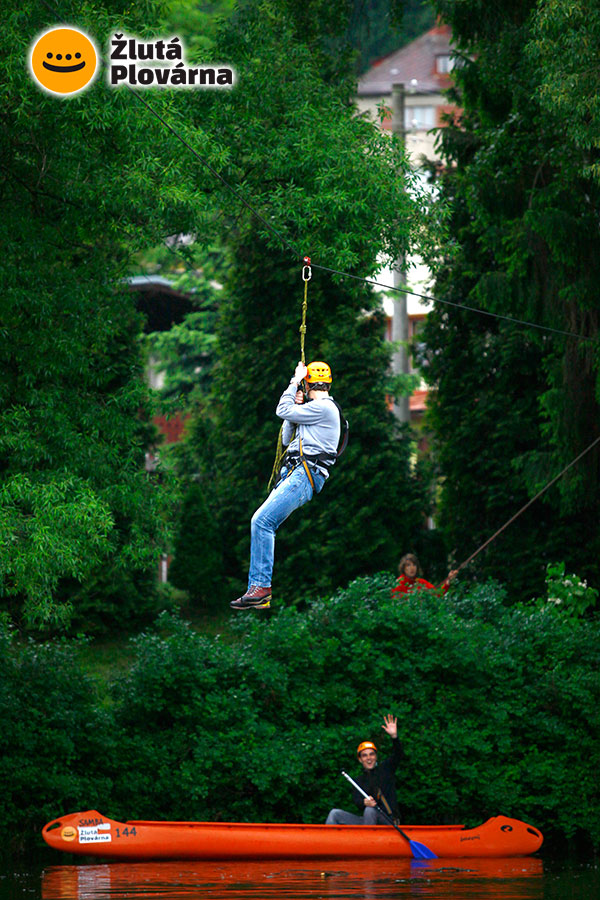 Cableway over the river Jizera